Orange county OUTPATIENT TREATMENT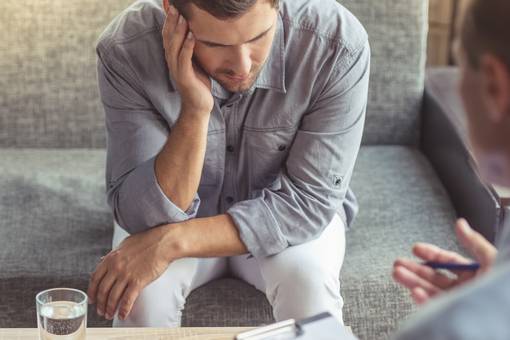 PHASE II - PARTIAL HOSPITALIZATION/INTENSIVE OUTPATIENT: 45 TO 60 DAYS
In Phase II, clients continue with daily group therapy and twice-a-week individualized therapy sessions referred to as Partial Hospitalization Treatment, commonly shortened and referred to as PHP.
Outpatient care is used to provide a stable transition from the sheltered setting of rehab to the difficulties of the "real world." During this phase, clients acquire increasing amounts of personal freedom and interaction with the outside world.
This may include essential initiatives such as finding an AA sponsor, starting to interview for jobs, and focusing more on various "life skills" such as resume writing, interview skills, and building an appropriate working wardrobe. The expert staff at A Better Life Recovery can assist with all of these activities.
PHASE III – CONTINUING OUTPATIENT AND REINTEGRATION: UP TO 1 YEAR
The purpose of Phase III is to provide a safety net and ongoing treatment while clients build an active, healthy life of sustained recovery. Group session attendance gradually tapers down from five weekly 1-hour sessions at the start of Phase III to a single 1-hour session per week towards the end of our clients' care. Therapy sessions may also drop from two sessions per week to one session per week. During outpatient rehab, clients are expected to be employed full-time at a job obtained with the help of A Better Life Recovery's staff.
Afterward, we like to help our clients develop and initiate long-term educational and career plans. These plans may include completing high school, entering community college, or entering an apprenticeship, vocational program, or trade school program.
During Phase III, clients will continue to carry out their original treatment goals, manifesting what was laid out in their treatment plans developed in the earlier stages of their recovery. In this phase, the healing of family relationships continues, along with many other stepping stones in their newly-found journey to maintain sobriety. Clients will continue to establish a new set of healthy friendships, find an AA home group, complete their 12-steps with a sponsor, and find ways to volunteer/get involved in their community.
Once the Orange County outpatient treatment clinical team at A Better Life Recovery feels that a client has been adequately stabilized and is emotionally suited and prepared for continued recovery, the client is transitioned to Phase II of our program. Phase II is a pivotal transitional phase that bridges the fragile days of early recovery in Phase I, where a client needs 24/7 care to the full (and vulnerable) reintegration back into a society that takes place in Phase III.
WE ARE FULLY LICENSED AND ACCREDITED